I GOT AN INTERVIEW! yayyy i got an interview for cumbria university, the course is BA(hons) photography. im soooo excited but im absolutly bloody crapping myself its not even really, its soo surreal i didnt even think i would get an interveiw so im quite excited. my interview is next friday so wish me luck! but i have loads to do for college aswell ive got to reports and loads of sketchbok work but im asking for extentions and things because my portfolio is not ready quite yet so eeeeeek! oh i had a photoshoot today with roisin nothing major just a wee mini one. and here are some behind the scenes pictures :).
heres the first it was a bit of a joke and i caught her off guard...
and heres the image..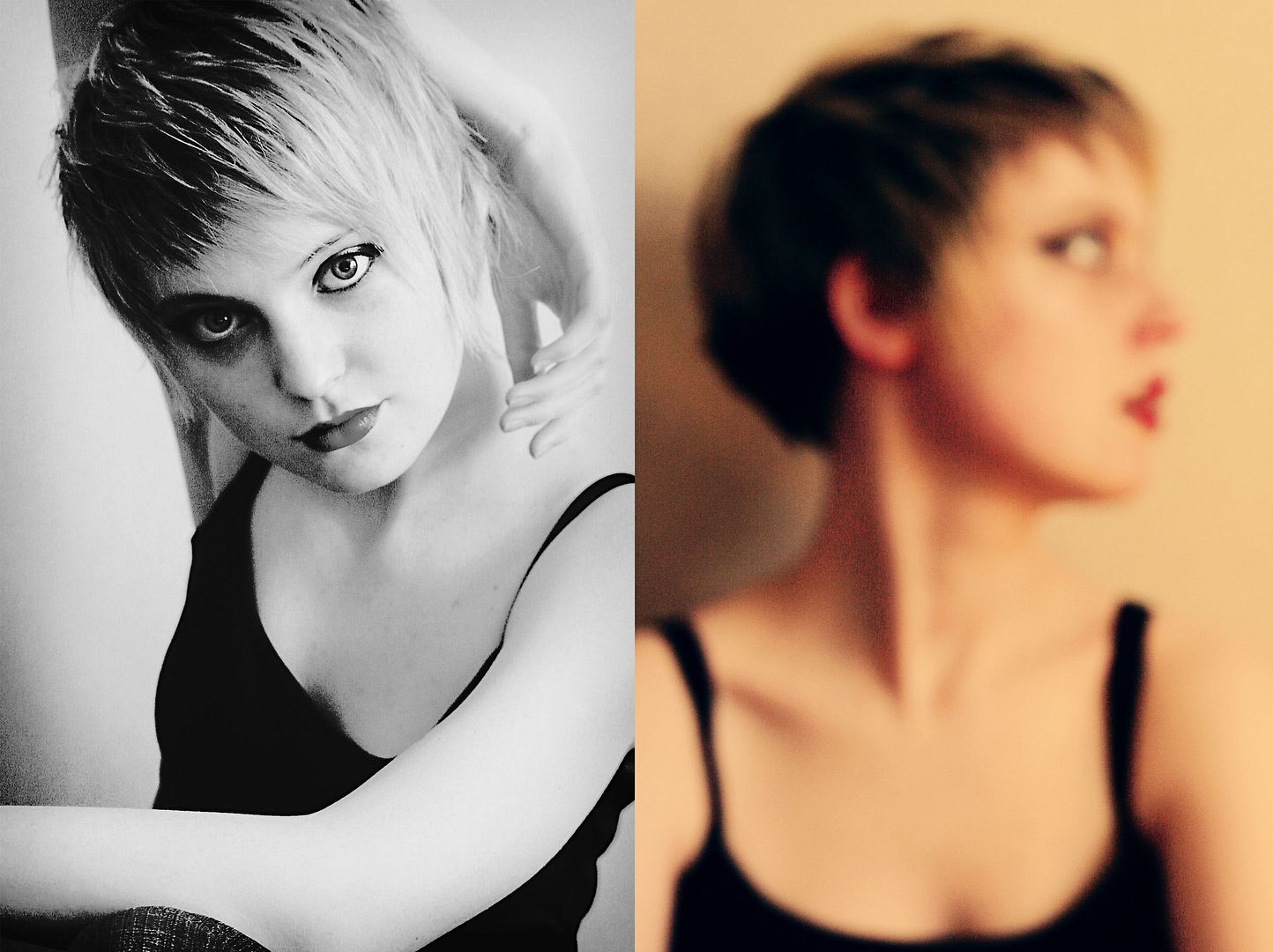 she was texting someone on her mobile..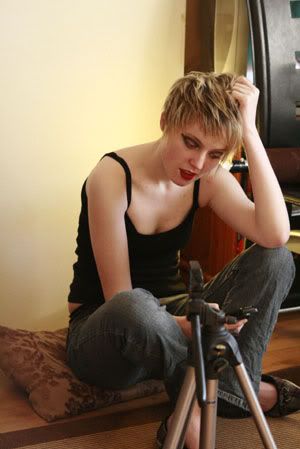 and heres the image...
my mum came in to see what we were doing and the puppy jumped up on roisin...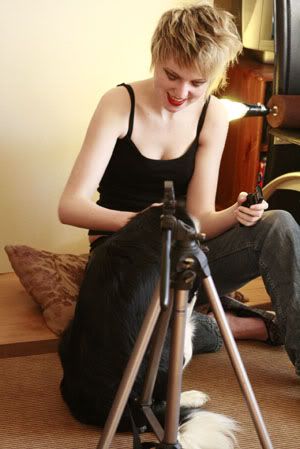 and heres the image.
let me know what you think.